Lavazza Launches in China, Teaming Up with Yum Brands
Fast-food and QSR-restaurant operator Yum China has partnered with Italian coffee company Lavazza to develop a network of coffee shops across the country.
The companies have opened a Lavazza Flagship store in Shanghai, the first outside Italy, as the first step in the new partnership. 
The flagship is located in Jing'an, Shanghai's historic downtown district, offering what the companies describe as "an immersive Italian coffee shop experience that is almost identical to what they could expect to find in Italy". High ceilings, artistic murals and marble furnishings help deliver the Italian 'feel' and the coffee is complemented with a "gastronomic cafe" serving traditional Italian-inspired snacks.
"We see great potential for coffee in China and Lavazza shares this enthusiasm," said Joey Wat, CEO of Yum China. "Leveraging our deep understanding of Chinese consumers, we look forward to working together with Lavazza to explore the coffee market in China."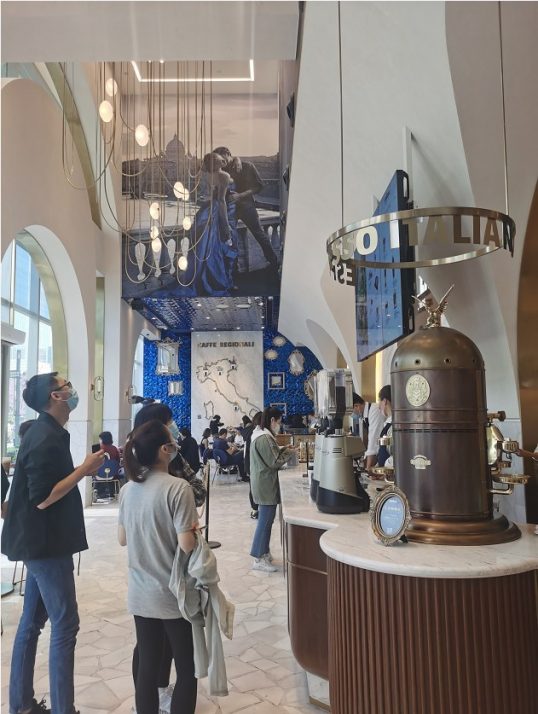 Lavazza's new Flagship Store in Shanghai
Antonio Baravalle, CEO of Lavazza Group, described Yum China as "a prestigious partner with in-depth knowledge of the market and the needs of Chinese consumers". 
"China is an important market with huge untapped potential for coffee consumption. We have been searching for the right opportunities to establish Lavazza in China and Asia, and this partnership is an important first step," he said.
The 125-year-old family-owned Lavazza positions itself as a premium brand offering high-quality coffee. It has a strong presence across Asia at retail level and as a supplier of beans to independent cafes, which must meet strict standards of coffee-making to be allowed to serve the brand.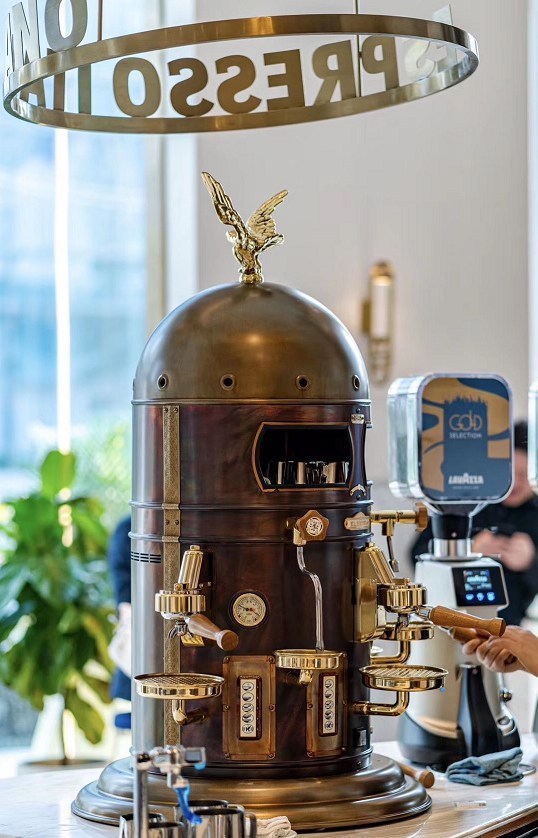 The Elektra Belle Epoque limited edition espresso machine
Lavazza has created a blend exclusively for the China market: Bel Paese Coffee, which it says offers tastes from across the different regions of Italy, including using historic espresso recipes and local interpretations. 
A range of 'Coffee Design' specialty coffees is also available at the Lavazza Shanghai Flagship Store.
The food menu was created in partnership with an unnamed Michelin-starred chef to provide an authentic Italian offer.
Yum China says its brands – including Pizza Hut, KFC and a growing portfolio of Chinese food chains – sold 130 million cups of coffee to consumers last year.