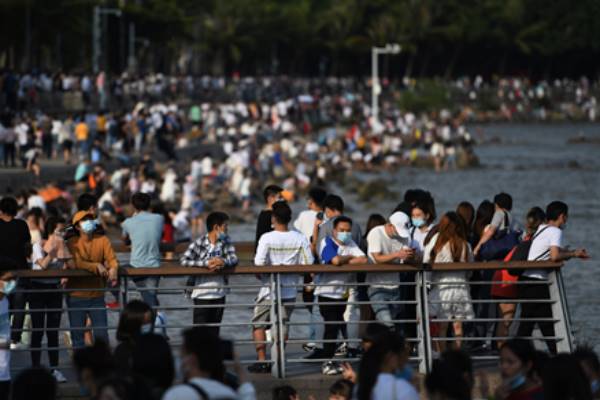 Many tourists go to the Shenzhen Bay Park in South China's Guangdong Province to enjoy the scenery on May 1. (Photo: VCG)
China on Tuesday marked a milestone in its efforts to recover from the coronavirus pandemic, as over 100 million tourists flocked to popular attraction sites across the country during the just-concluded May Day holiday and spent billions of dollars, all while averting a much-feared resurgence of COVID-19 cases.
While the final tally on trips and consumption during the five-day holiday remains low compared to that of last year due largely to remaining anti-epidemic efforts and lingering fear of the virus, it offered a much-needed boost of confidence to the Chinese economy and a sound path for recovery going forward that strikes a balance between necessary efforts to prevent a resurgence of the virus and a gradual opening of more sectors, Chinese analysts noted on Tuesday.