Radisson Hotel Group To Take Center Stage In Nanjing's New CBD With Striking Radisson Blu Hotel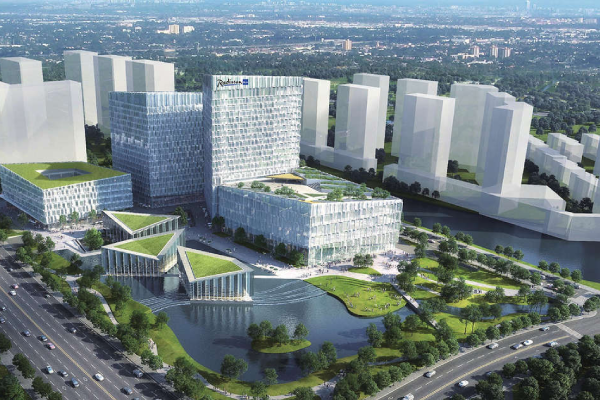 Radisson Hotel Group continues to expand in China's most dynamic destinations with the signing of its inaugural property in Nanjing, the country's ancient capital city, the current capital of Jiangsu province and a thriving modern metropolis.
Radisson Blu Hotel Nanjing South New Town is a striking new upper-upscale hotel being developed in Nanjing South New Town, a rapidly emerging commercial area that will become the city's new CBD. The property will take center stage in the heart of this master-planned district, as part of a large complex also featuring a high-end shopping mall and an office tower.
Scheduled to open its doors in 2024, Radisson Blu Hotel Nanjing South New Town will feature 300 contemporary rooms and suites, an indoor swimming pool, a fitness center, a lobby lounge and three restaurants. It will also provide extensive event space, with two exhibition areas covering more than 3,200 square meters, a large ballroom and seven other meeting and function spaces. This will make the hotel one of the most prominent conference venues in the city.
With an array of amenities and facilities, this new hotel will become a hub of the community, creating meaningful guest experiences that are underpinned by Radisson Blu's unique "Yes I Can!" service philosophy. The property is being developed by Nanjing South New Town Exhibition Centre Development Co., Ltd.
The new hotel will be located just 3.3km from Nanjing South Station and easy access to Nanjing Lukou International Airport, which offers connections to many major cities including Bangkok, Frankfurt, Hong Kong, Singapore and Tokyo.