Top 6 Bathroom Design Trends for 2020
The core value and design style of a hotel can always be found in detail, which means every little space must be considered in design process.
Compared with the whole hotel, bathroom is a small and private space requires strong practicability and comfortableness. The design of a high-quality bathroom usually reflects a delicate soul of the hospitality designer.
Here are 6 latest bathroom design trends for 2020.
Custom look
Ranging from wall coverings to decoration accessories, sanitary wares and faucets, the look of everything in the bathroom is becoming more personalized and trendier than ever. Function is the only element cared in the past when forming a bathroom, now both practicability and aesthetic have been taken into consideration. In some cases, practicability can even be sacrificed for personalization. Every and each design detail in the space reflects owner's taste and preference. Don't need to please anyone and just follow your heart. 
Wall-mounted sanitary wares
Wall-mounted sanitary wares can grace the bathroom with strong design concept. A wall-hung sink likes an art installation or scenic spot providing beautiful visual enjoyment. Major sanitary ware brands have now launched their own wall-mounted products one after another, including toilets, wash basins and bidets.
Wood element
Wood element can be used to create a cozy atmosphere, instead of acrylic or ceramic which might make people feel cold, transforming the bathroom from a place only for short stay to spiritual rest. When integrating wood element into bathroom design, it is necessary to select and use waterproof timber or apply water repellent treatment on wood materials.
Terrazzo tiles
Terrazzo tiles come back into design community as fashion item in recent years. They are perfect for bathroom interior design as they match perfectly with different kinds of materials and textures. Terrazzo have a variety of textures and colors can be selected to meet the specific needs of space.
Garden landscape
For some large bathrooms, integrating idyllic landscape and gardening element into the design make the bathroom has more possibilities, like being out in nature with beautiful scenery. At the moment, the bathroom becomes a space of art.
Installation art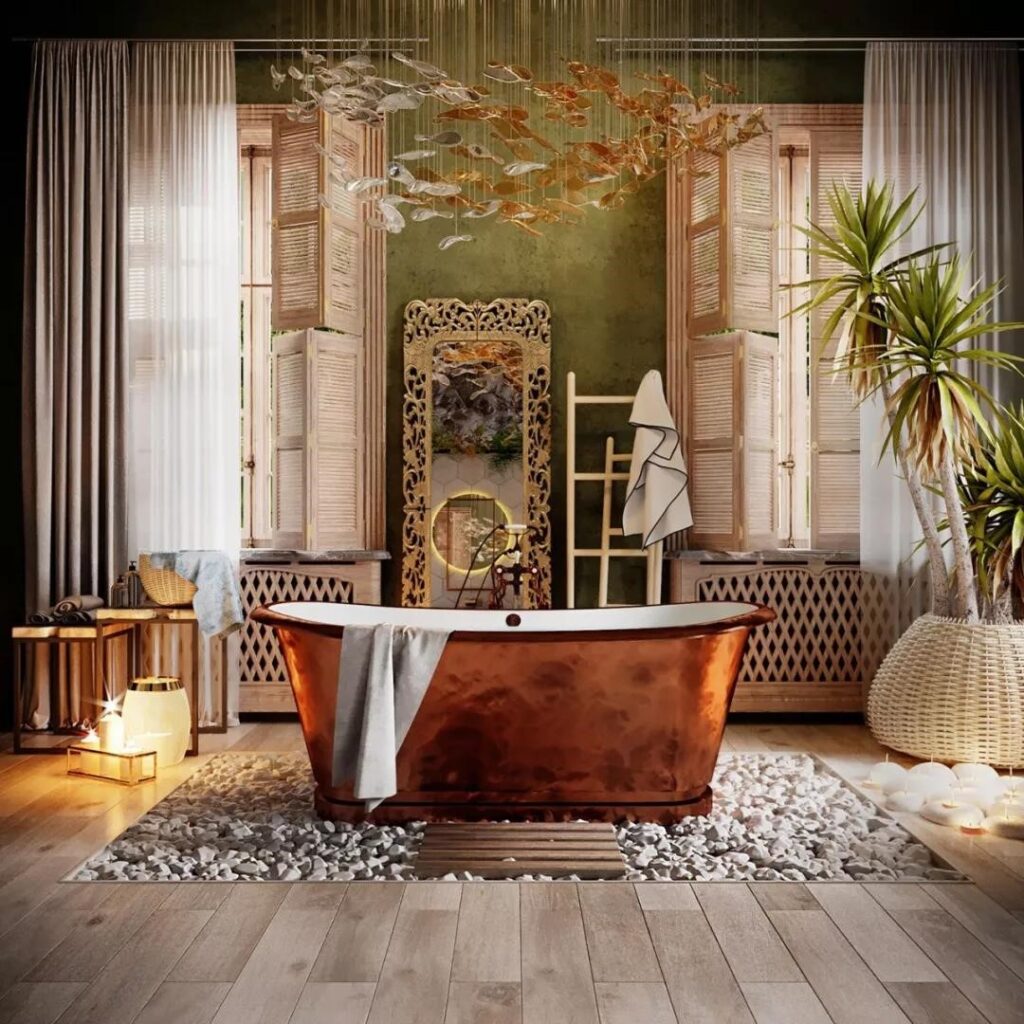 Designers start to consider installation art to enhance the artistic atmosphere in the bathroom. Matching owner's temperament and taste, the design style of the space would be increased a lot. Sometimes a bathtub itself is a piece of art adding more shine to the overall space.
Bathroom is often regarded as a private space. On the base of practicability, bold design has been undertaken to upgrade the bathroom to be a living place that holds both art and everyday life, providing people an exquisite lifestyle. If you would like to know more about design trends, don't miss out Shanghai International Hospitality Design and Supplies Expo, a sub-show of Hotel Plus which will be held in 12-14 August 2020 at NECC.
Source sanitary wares for your business at Hotel Plus 2020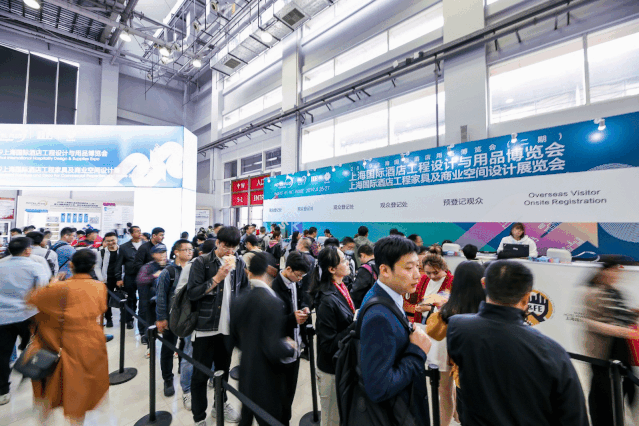 Hotel Plus 2020, the one-stop purchasing platform of construction and operation for hotels and commercial space, brings together designers, architects, property owners, developers, hoteliers, facility managers, industry experts and journalists all under one roof. The annual show features the latest collections and design trends while providing exhibitors with a premium platform for business networking and brand promotion.
Among all 8 exhibition halls, 5.1H features building and decoration for hotels and commercial space with a wide range of products including ceramics, mosaics, stones, bathroom hardware and accessories, partitions and other construction materials. Many leading companies in the sector of ceramics and sanitary ware have confirmed to participate in Hotel Plus 2020. 
GOLD
With 27 years of experience in designing ceramics and sanitary ware, GOLD offers a wide selection of products including smart product, bathroom cabinet, ceramic sanitary ware, shower room, bathtub, sauna room and bathroom hardware. Their waterproof plate matches well with wall panels and ceilings, resulting in a bathroom unit. With focus on customer demands and details, their products and brands are suit to a healthy life and usage requirements.
TENNE
Headquartered in Austria, TENNE specializes in high-end bathroom fittings since founded in 1973. With a history of 46 years, their products combining rigorous technology and fashion art are favored by European customers mainly from German-speaking areas. It has also become one of the main options for European star hotels. For TENNE, product stands for personality. Since it entered China market in 2014, their product brings more comfort to users' life, with simple and contemporary design as well as practical functions which are convenient for use.
SWAN
Adhering to the famous German concept of 'seiko manufacturing', SWAN focuses on humanized smart bathroom products and is committed to creating humanity for users, with constant innovation of rational technologies and unique humanized design. With brand's soul – "freedom, communication, newborn", SWAN devotes itself to bring comfortable freedom to customers and let them enjoy pure relax, featuring simple product design and perfect function which is completely unique. SWAN attaches great importance to every detail in production, ranging from design to material, from function to shape. Their simple product design and perfect function which is completely unique brings customers comfort and freedom. Through exquisite and aesthetical details, SWAN's products well integrate functionality, comfort and humanized experience.
If you are interested to exhibit or visit at Shanghai Hospitality Design and Supplies Expo, contact us today for more information!