GREE, HAIER, OPPLE, HUAYI and CANASIN Donate Medical Facilities to Wuhan Epidemic Hospitals
The 1,000-bed Wuhan Huoshenshan Hospital, a 34,000-square-meter facility dedicated to treating patients suspected of contracting novel coronavirus (2019-nCoV), was officially completed in merely 8 days and would be ready to receive patients starting from last Monday, Feb 3rd. In the meantime, another 1,600-bed hospital named Leishenshan expanded to 75,000 square meters was constructed on Feb 5th, and started admitting patients the following day.
Over 27 million people on the Internet witnessed the entire process of construction on both hospitals, showing the world China's speed and strength to curb the epidemic.
Huoshenshan Hospital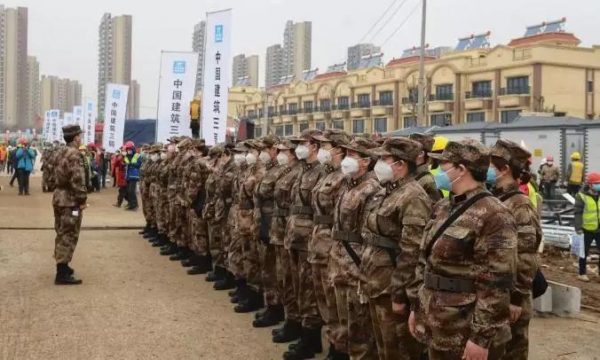 Zhou Xianwang, the mayor of Wuhan City, and Bai Zhongbin, deputy commander of Joint Logistic Support Force of People's Liberation Army (PLA), signed the handover documents at Huoshenshan Hospital, marking that a total of 1,400 medical personnel from PLA have been tasked with testing or treating suspected patients.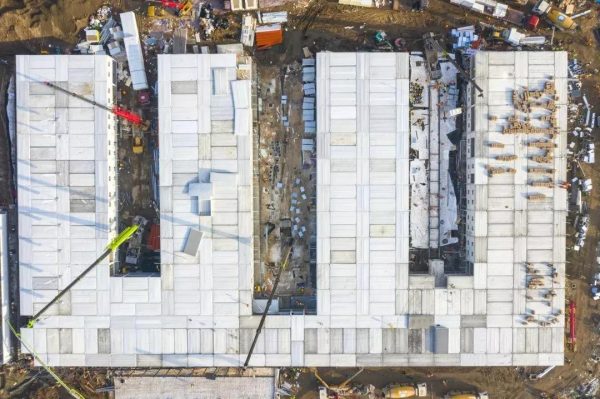 An Aerial View of Newly-completed Huoshenshan Hospital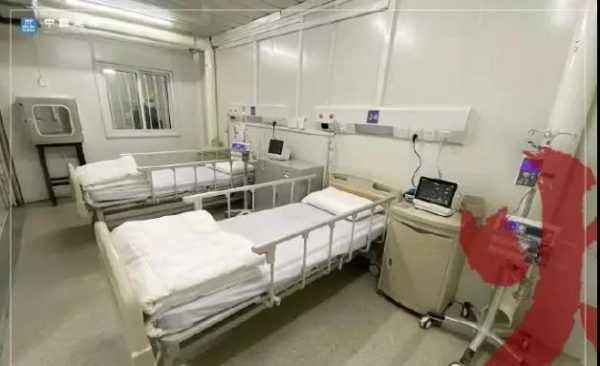 A Ward at Huoshenshan Hospital
Each ward has two beds with television set and is equipped with its own bathroom with water heater, toilet and sink, among other basic supplies. Important internal facilities, including oxygen pipelines, air conditioning and ventilation ducts, ensure that the air delivered to the room has been purified. In order to prevent cross infection, the cabinet that connects the room to hallways is used for the delivery of daily necessities, drugs and food without entering the rooms.
Leishenshan Hospital
Slightly different from Huoshenshan, Leishenshan Hospital was built on a parking lot, beside which a canteen for athletes was transformed into a building that provides accommodation and dining for medical personnel. More importantly, the sewage at both hospitals will be strictly disinfected twice before discharge.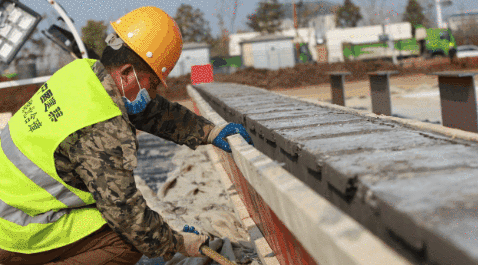 Strip Concrete Foundation Construction for Hospital Wards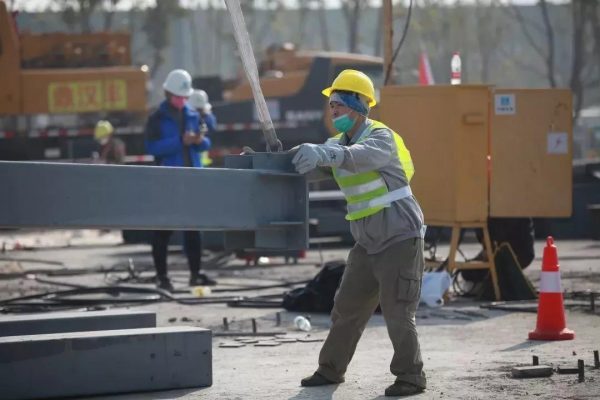 Lifting of Steel Structure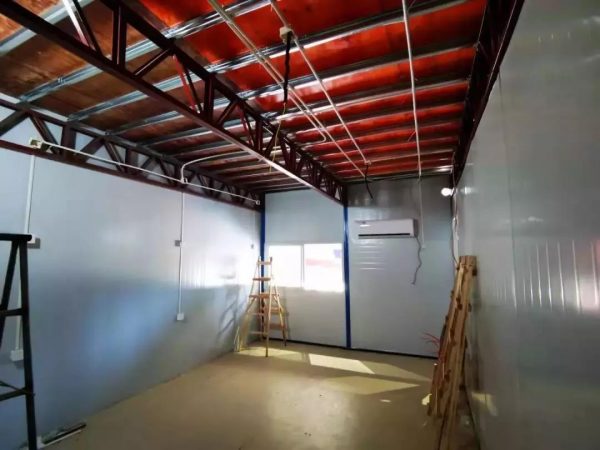 Pipeline Installation for Health Care Dorm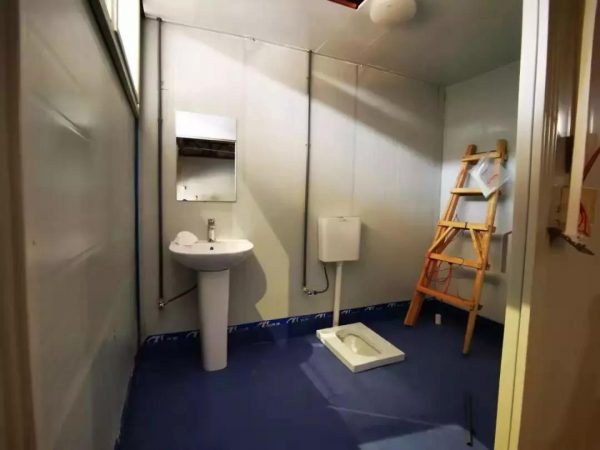 Bathroom in Health Care Dorm
To help expedite the huge undertaking of both hospitals with joint efforts, some exhibitors of Hotel Plus are contributing to the fight against the coronavirus outbreak by donating their products and resources.
GREE – Booth No. E2G15
GREE's Hainan branch has donated a batch of air purifiers to Hainan General Hospital. Featuring multiple functions including purification, humidification and clothes drying, the purifier can effectively remove solid particles, harmful gases and microbial pollutants in the air, while balancing indoor temperature and humidity in hospital wards, labs and offices.
Haier – Booth No. E2L10
Household appliances giant Haier has donated 5 million yuan, 3 million of which was given as cash to Huoshenshan Hospital, and preventive medical equipment for Wuhan Tongji Hospital and Wuhan Union Hospital.
OPPLE – Booth No. E4P20
As the professional integrated lighting manufacturer, OPPLE has provided fast response in coordination with Wuhan branch and delivered its first batch of engineering lighting products to the construction site of Leishenshan Hospital.
HUAYI – Booth No. E4E10
The first batch of lighting products donated by HUAYI was delivered on Jan. 30 to Wuhan No.6 Hospital, where a building was to be transformed into an epidemic treatment center with urgent demand of LED lamps.
CANASIN – Booth No. W3E01
Under the unified arrangement of Epidemic Prevention and Control Command Center, integrated linen supplier CANASIN has donated a batch of textile supplies, hoping to help medical personnel in Wuhan to restore their bodies' vigour.