Cool tech is helping to fight coronavirus
Technologies like 5G, big data and AI are playing a big role to prevent and control the spread of the novel coronavirus. From UAVs to forehead thermometers, a bunch of existed and newly-launched high-tech products are widely used in rapid construction of Leishenshan and Huoshenshan hospitals as well as management and monitoring of hotels, residences and office buildings. 
5G Autonomous Vehicles (AVs) – HUAWEI
Thanks to 5G network with massive bandwidth and super low latency, the AVs can be applied to passenger transport, logistics transportation, cargo carrying and mobile terminals.
Unmanned Logistics – JD.COM
JD.com called all the UAVs and robots across the country for fixed-point delivery to Huoshenshan, Leishenshan and other hard-hit areas. Goods would first be distributed through JD Logistics to appointed distribution stations, then be carried by UAVs to fixed points, finally robots would make the last mile deliveries to specified receipients.
Facial Recognition & Thermal Imaging – SenseTime
As more and more people returned to work, it brought great challenge to the control and prevention of the epidemic. In response to this, SenseTime launched epidemic prevention AI solution taking advantage of its advanced face recognition algorithm and thermal imaging technology for temperature measurement.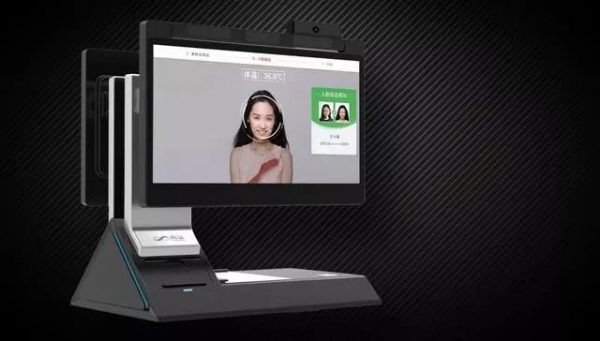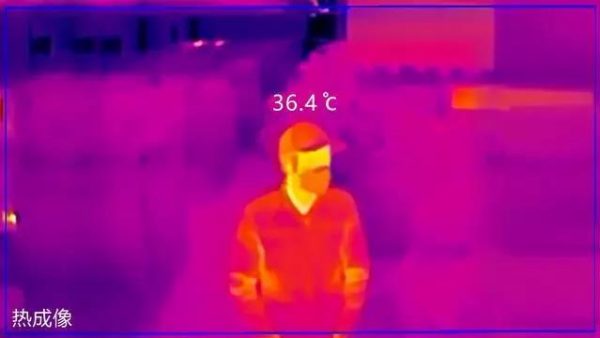 The solution mainly contains area access module and entry & exit access module, to implement personnel identification and management through checking body temperature, mask wearing, personnel identity and many other aspects. All the real-time information are recorded for possible follow-up investigation.
Intelligent Service Robots – Cheetah Mobile & OrionStar
Cheetah Mobile and OrionStar deployed and upgraded over 100 intelligent service robots nicknamed Cloud at Guangzhou Baiyun International Airport assisting epidemic control and prevention work in public transportation scenarios.
Added functions include epidemic prevention propoganda, intelligent question answer system, fever self-examination and consultation.
OrionStar and together with Cheetah Mobile donated intelligent service robots to frontline hospitals and medical institutions including Peking University Shougang Hospital and Wuhan Huoshenshan Hospital.
Spray Disinfecting Robots – YOGO
YOGO's spray disinfecting robots use JIAMOVER disinfectant which is colorless, tasteless and no irritants. The atomization can reach 2 meters high and disinfect a 100-square-meter space within only 3 minutes, to ensure larger space and higher efficiency compared with artificial sterilization.
Connected the whole building through intelligent IoT device, the robot can cross the gate, take the elevator and free move by itself inside the building forming a closed working loop of automatic disinfection.
With preset routine the robot can even accomplish multipoint indoor disinfection in the shortest time.
The 360-degree holographic sense system enables the robot to be awared of the real-time indoor environment and evade pedestrians automatically. Meanwhile, the robot can warn pedestrians by voice reminder in working model to avoid the collision for owners safety .
Apart from the function of disinfection, YOGO robots can also be applied in unmanned delivery. Four orders a time effectively solved the issue that takeout is not allowed to go upstairs especially during peak lunch time and sealed cabin guaranteed the safety of the goods.
Robot Cleaners – Gaussian Robotics
Gaussian robot cleaners have been introduced into some hospitals in Wuhan, Hunan, Chongqing, Shanghai and Guangdong. As the leading company in commercial unmanned cleaning robot industry, Gaussian has provided near 1,000 robots to different places where they work day and night.
The robot takes the most traditional and effective way of disinfection applied in the hospital – wiping the floor with disinfectant. The density of virus can be reduced to the minimum by touching the ground for 5 minutes with 500 ppm Sodium Hypochlorite. Executing cleaning and disinfection work instead of human, the robot could reduce the infection risk of working personnel.
Healthcare Delivery Robots – SIASUN
SIASUN donated series robotic products and intelligent medical auxiliary equipment which worth 6.1 million RMB in total to frontline units through Shenyang Red Cross Society.
Among all of them, the healthcare delivery robot is the innovative product designed to solve the problem on flexible operation of medical supplies in "internet + medical health" mode. It combines cutting-edge technologies including laser positioning, autonomous navigation, multi-sensor integration and human-computer interaction.
Adopting multi-carrier design which is convenient to disinfect, the robot can deliver medicines, medical supplies and equipment in the contaminated area, to help hospitals improve the efficiency of material management amid anti-epidemic period.
Catering Service Robots – SIASUN
In addition to the above mentioned healthcare delivery robots, SAISUN's catering service robots also got the spotlight at this time.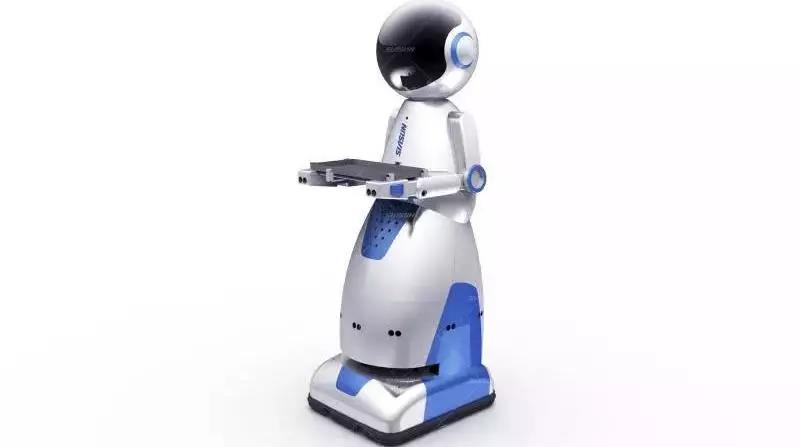 The multi-functional catering service robots use Siasun SLAM 2.0 technology, the multi-sensor fusion algorithm including laser radar, ultrasonic, IMU and encoder. The service area can be built to over 10,000 sqm.
By using the Siasun cloud platform, the robot runs the server-side AI algorithm to realize multi-task scheduling and plan the optimal path. The device has interactive functions such as face recognition and voice recognition, so that it could be applied for catering delivery and welcoming reception in critical regions to avoid unnecessary contact between people and reduce epidemic spread possibilities.
Touchless Cashier – SuperLead
The technology of touchless cashier helped a lot to stop the transmition of the virus.
SuperLead is a high-tech company set on production, sales and service of intelligent systems oriented by indepedent research and development.
Dedicated to make shopping more easy, SuperLead's QR code scanning platforms and scanning guns can greatly improve the efficiency and accuracy of cashiering, optimizing customers' shopping experience.
Undoubtedly as the new infection cases started to decline, these cool tech is extraordinary helpful to control and prevent the spread of the coronavirus. It is believed that the increasing awareness of public hygiene will open a massive untapped market of commercial properties in near future.